Montenegro - Protecting resources for all stakeholders

Montenegro
Protecting resources for all stakeholders
The ICPDR promotes policy agreements that set joint priorities and strategies to improve the waters of the Danube Basin for all stakeholders.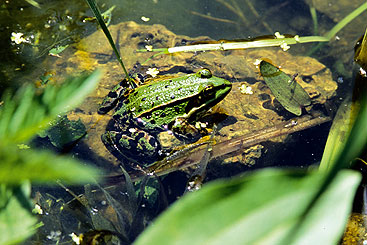 Credit: ICPDR/Mello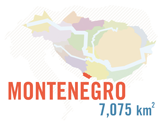 Considering that 95% of Montenegrin watercourses are formed within the country, it could be said that water is our biggest natural resource. Therefore, it's our responsibility to protect and preserve these previous resources for future generations and for the Danube River Basin as a whole. The Danube River Protection Convention has helped Montenegro achieve water management goals since the Convention entered into force in Montenegro in 2008.
Floods potentially threaten 24,500 ha of farmland and urban areas in Montenegro, and this is particularly pronounced in areas surrounding Lake Skadar and the Bajana River, as well as areas around the Lim and Tara River Valleys. The central and northern parts of the country were badly hit by large floods during the last century (1963 and 1979, and then again in 1999 and 2000). The need for flood protection measures is critical in areas near the larger rivers.
The EU Floods Directive builds on actions taken by the ICPDR some time ago. The ICPDR's 'Action Programme on Sustainable Flood Protection in the Danube River Basin', adopted in 2004, works to achieve long-term and sustainable approaches for managing the risks of floods to protect human life and property, while encouraging conservation and improvement of waterrelated ecosystems. The 17 flood action plans for sub-basins of the Danube created under the framework of the ICPDR have helped Montenegro – and all Danube countries – set targets to reduce damage risks and flood levels.
Providing guidance in order to create balance. Hydropower is Montenegro's most important energy source and the country is ranked high in terms of the availability of hydropower resources. However, only 17% of hydropower potential is being exploited. Increasing the country's use of hydropower requires careful handling and should be viewed as only one element in a mixed energy supply scenario. Energy supply is no longer just an issue of exploitation, transformation and utilisation, but also involves consideration of the interdependence of the triple Es: Energy, Ecology and Economy. Finding this balance has been made easier by the ICPDR's Guiding Principles on Sustainable Hydropower Development in the Danube Basin.
Adopted in 2013, the document builds on similar achievements in inland navigation, and aims to address problems of existing hydropower and especially to establish guidance for where and how to develop hydropower in the future.
Overcoming existing water management challenges can be possible if countries coordinate their efforts. For the past 20 years, the Danube River Protection Convention has proved this by helping countries in the region meet their shared goals and lay the groundwork for sustainable use of resources far into the next 20 years.
Next: Romania - A turning point in Danube water management cooperation