Working for Danube River Basin and its People
ICPDR - International Commission for Protection of Danube River
The International Commission for the Protection of the Danube River (ICPDR) is an International Organisation consisting of 14 cooperating states and the European Union. Since its establishment in 1998, the ICPDR has grown into one of the largest and most active international bodies of river basin management expertise in Europe. The ICPDR deals not only with the Danube itself, but also with the whole Danube River Basin, which includes its tributaries and the ground water resources.

The goal of the ICPDR is to implement the Danube River Protection Convention (DRPC) and make it a living tool. Its mission is to promote and coordinate sustainable and equitable water management, including conservation, improvement and rational use of waters for the benefit of the Danube River Basin countries and their people. The ICPDR pursues its mission by making recommendations for the improvement of water quality, developing mechanisms for flood and accident control, agreeing standards for emissions and by assuring that these are reflected in the Contracting Parties' national legislations and applied in their policies.
---
Territory in the Danube River Basin (DRB)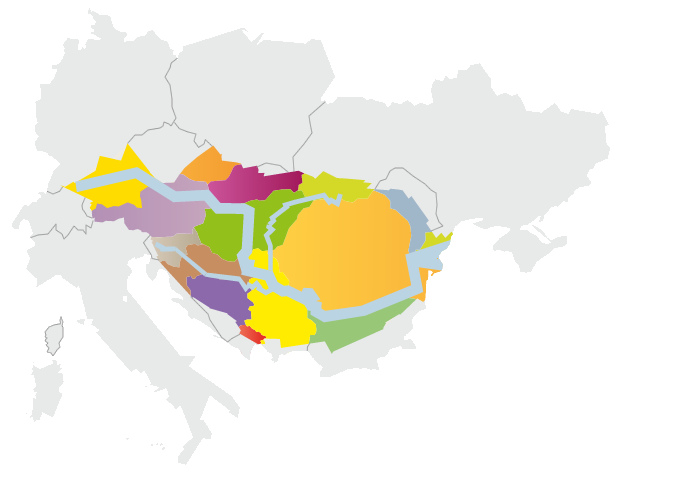 The Danube River Basin is Europe's second largest river basin after the Volga, with a total area of 801,463 km². It is the world's most international river basin as it includes the territories of 19 countries.
The ecosystems of the Danube River Basin are highly valuable in environmental, economic, historical and social terms, but they are subject to pressures and pollution from agriculture, industry and cities - issues which are jointly addressed by the Danube Basin countries through the ICPDR. Click on the countries given above to learn more about the basin and its diverse assets.